LIFE SLOWS DOWN IN FLIP FLOPS
when: 2016     who: ecco     with: magnetix      what: art director
Launching the ECCO summer sandal "Tøffel" in an LA inspired design to show how sandal is a perfect fit for your vacation – on the beach or in the city. The heropage needed to be integrated on ECCO's global website witch is build in Sitecore.
ECCO really wanted the hole color range of the Tøffel to be shown on the page. To save space and display them in a playfull way I made a gif.


I worked with big soft shadows to make an experience of depth on the page. The images were a mix of lifestyle and texture to bring a feeling of summer & create a nice flow.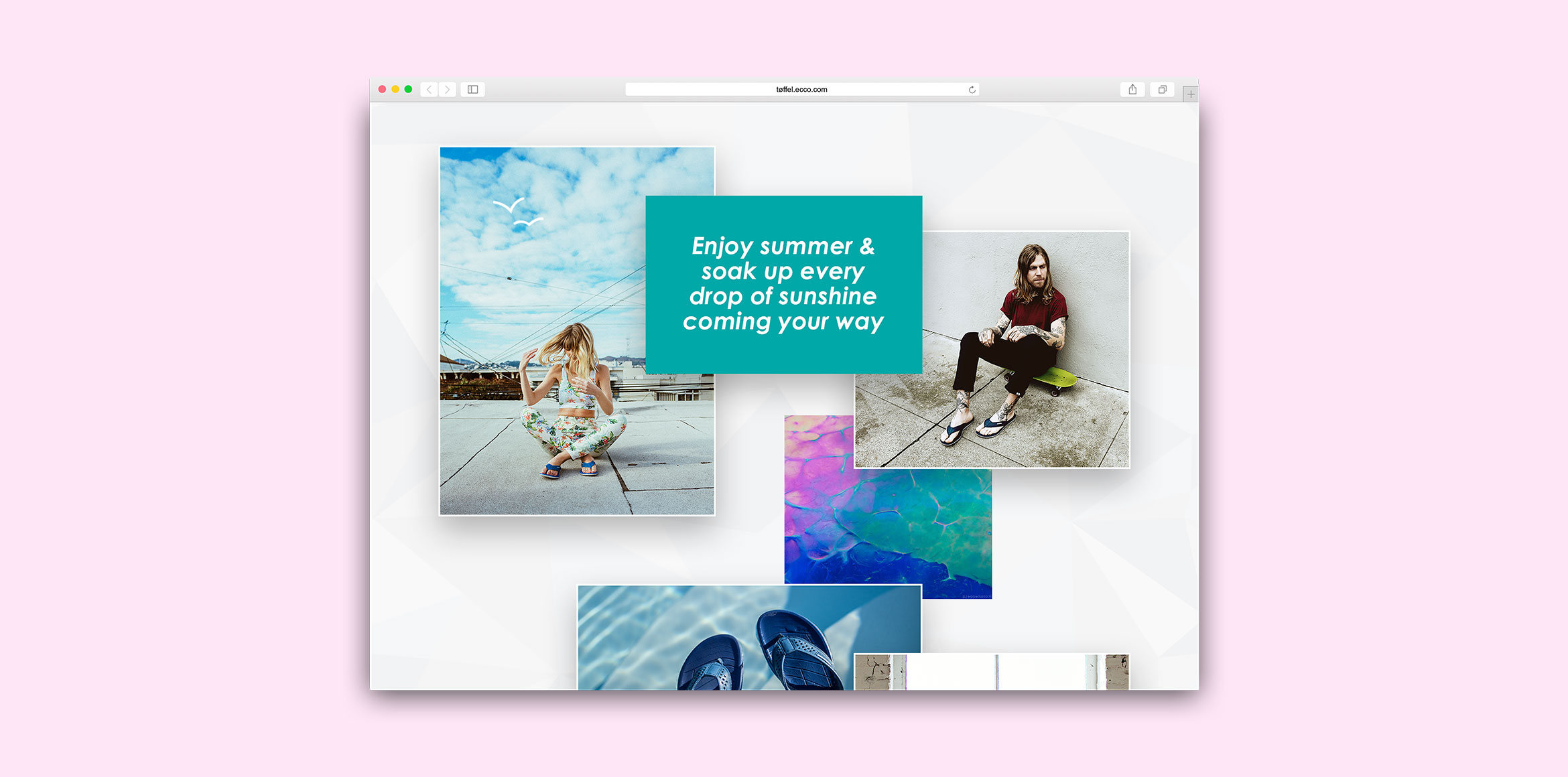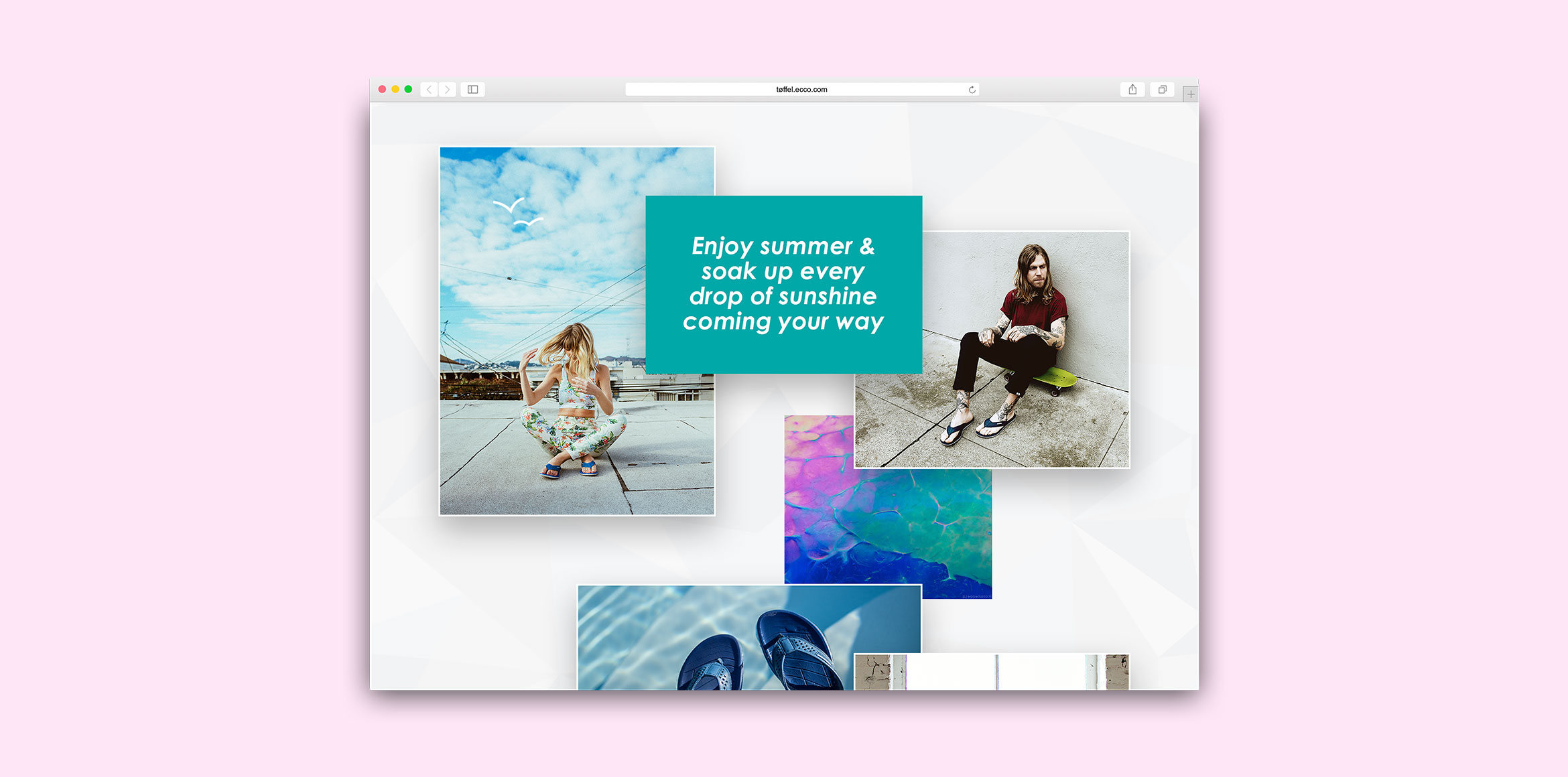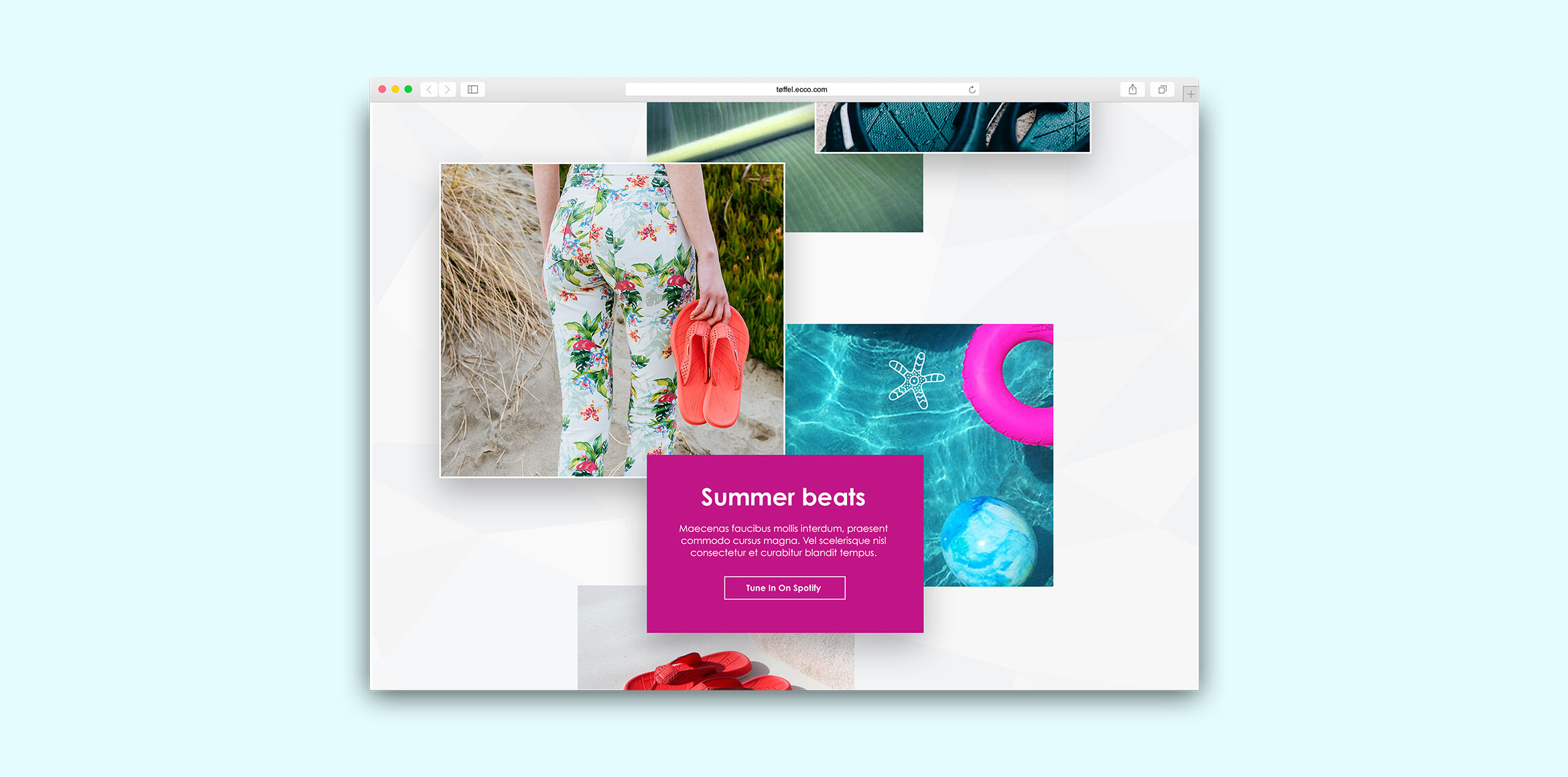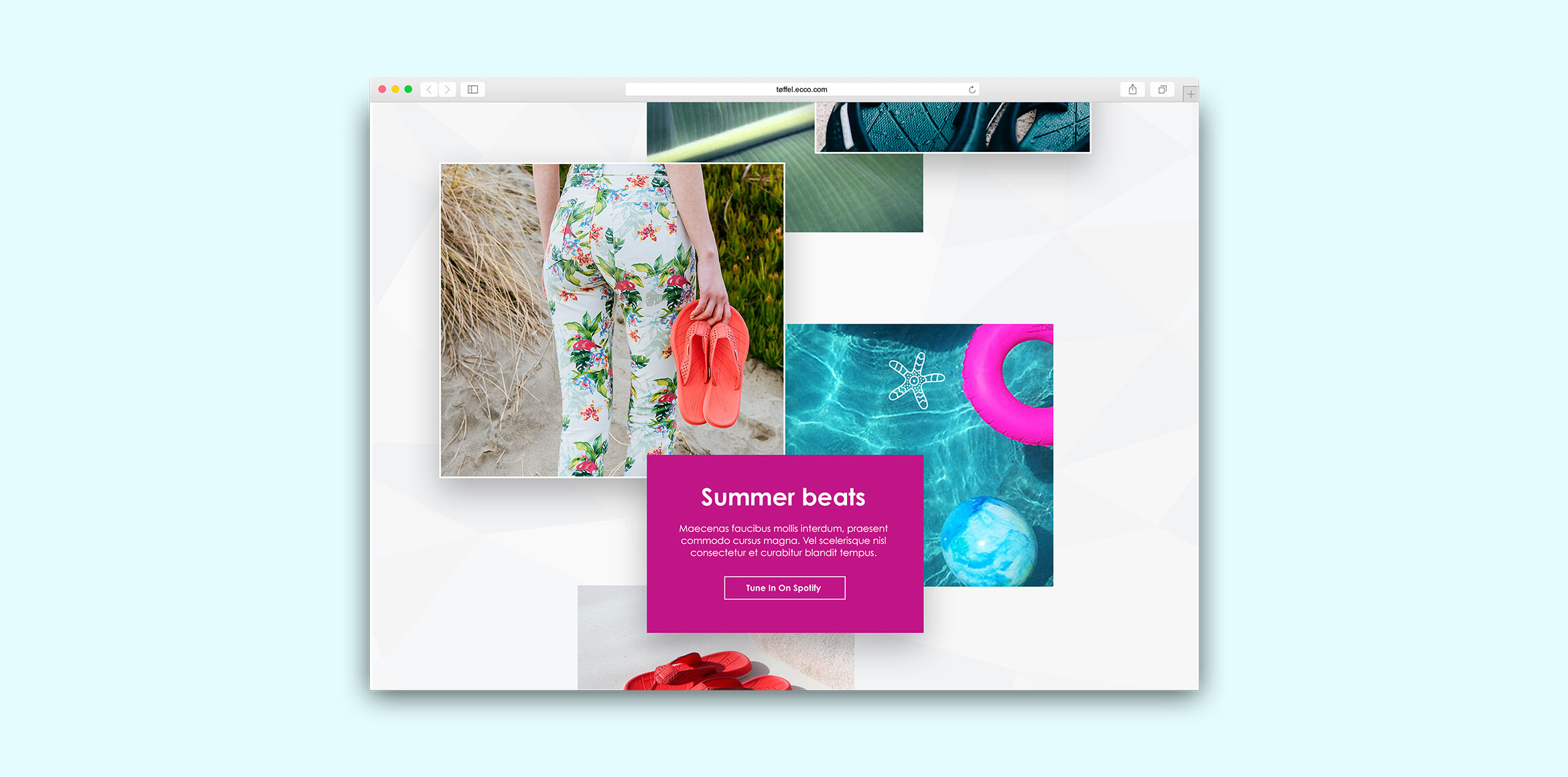 Our main social media focus was on Instagram. Pushing ECCO to be more present by creating a content plan with the stories of the ambassadors.