when: 2015     who: ecco     with: magnetix x vice media      what: art director
ECCO wanted to reach a new and younger target group with their new sneaker "Intrinsic". My brief was to design a heropage that talked to a new audience, while still fitting in the univers of ECCO and their Sitecore platform.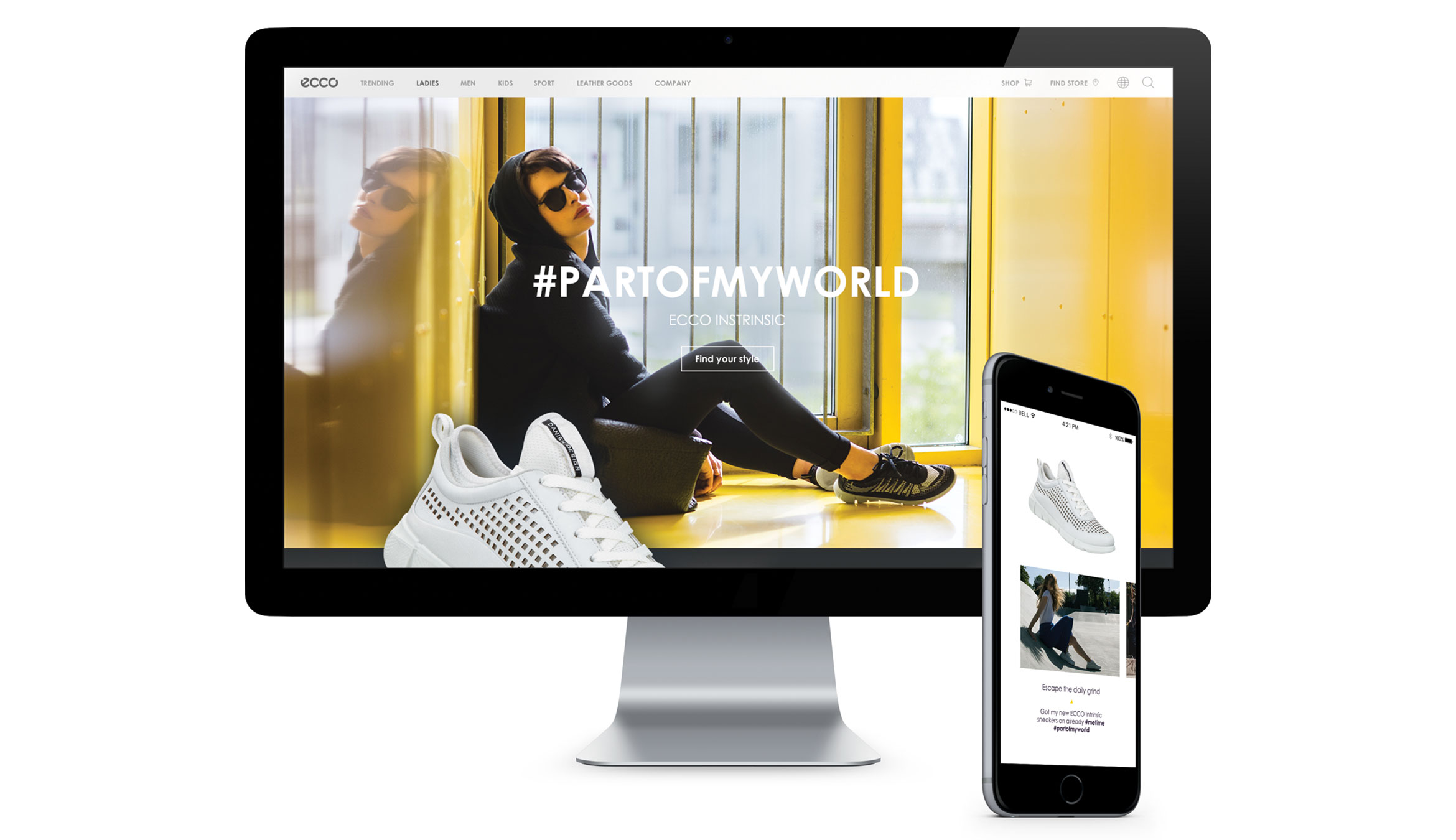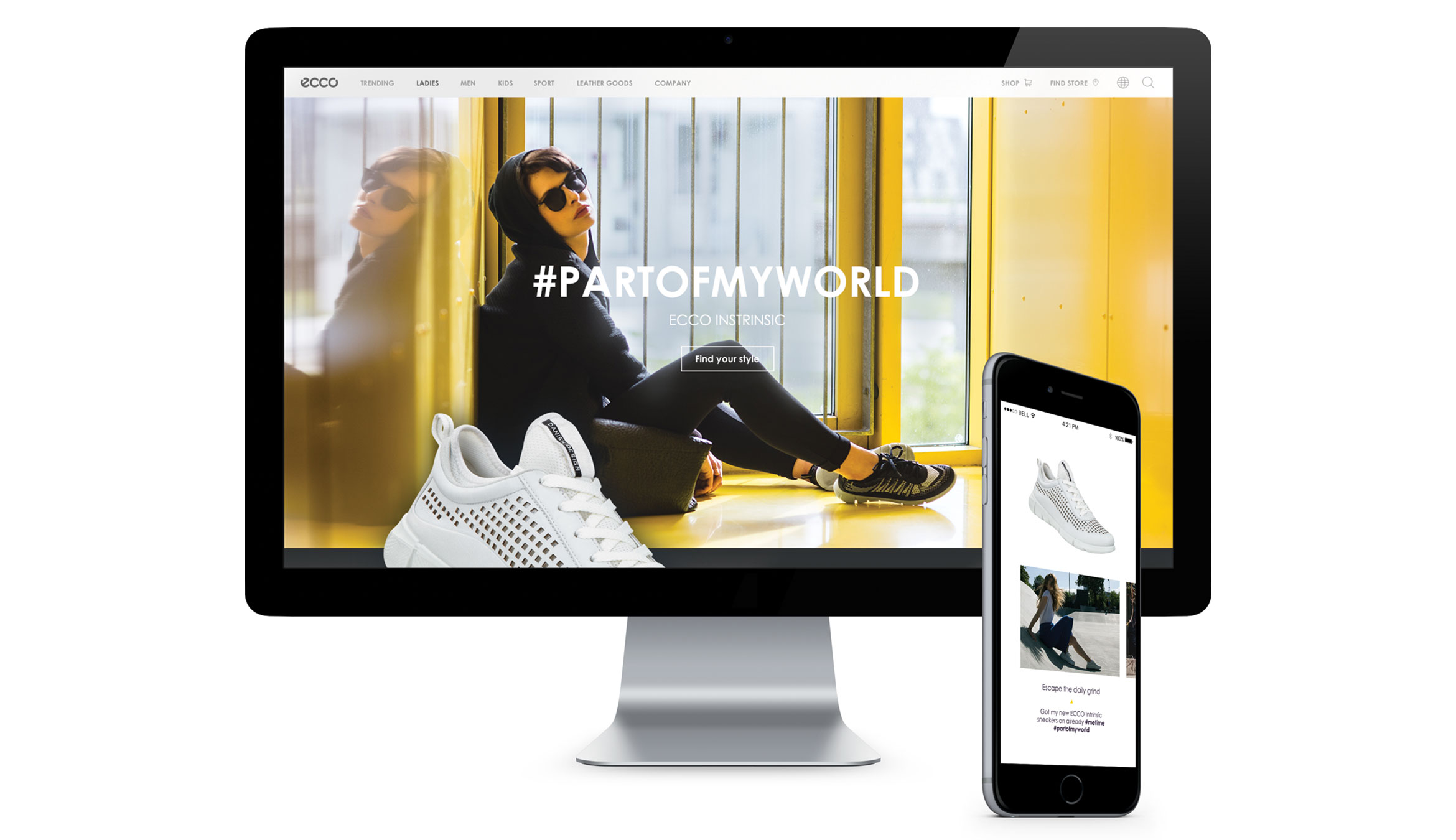 The concept was to tell a day to night story through the page. When scrolling down, the sneaker rotates and you'll see "instagram" like posts with our influencers wearing the Intrinsic sneaker from brunch in the morgen to clubbing in the night. We used a 360° photo machine to make it happen.
One of the most important strenghs of the ecco brand, is anatomical and corfortalbe shoes. I emphasised this by highlighting these features of the shoe design.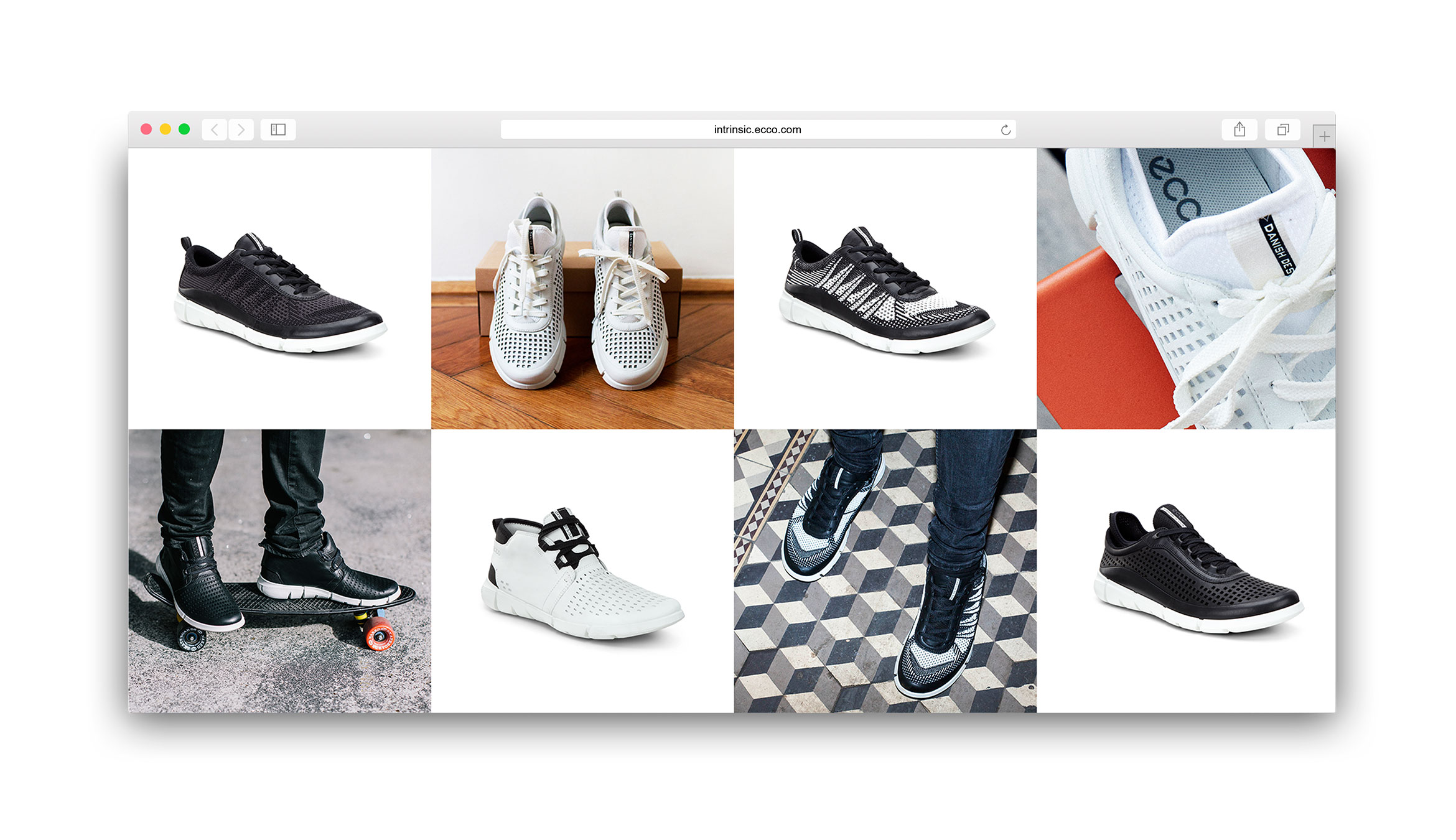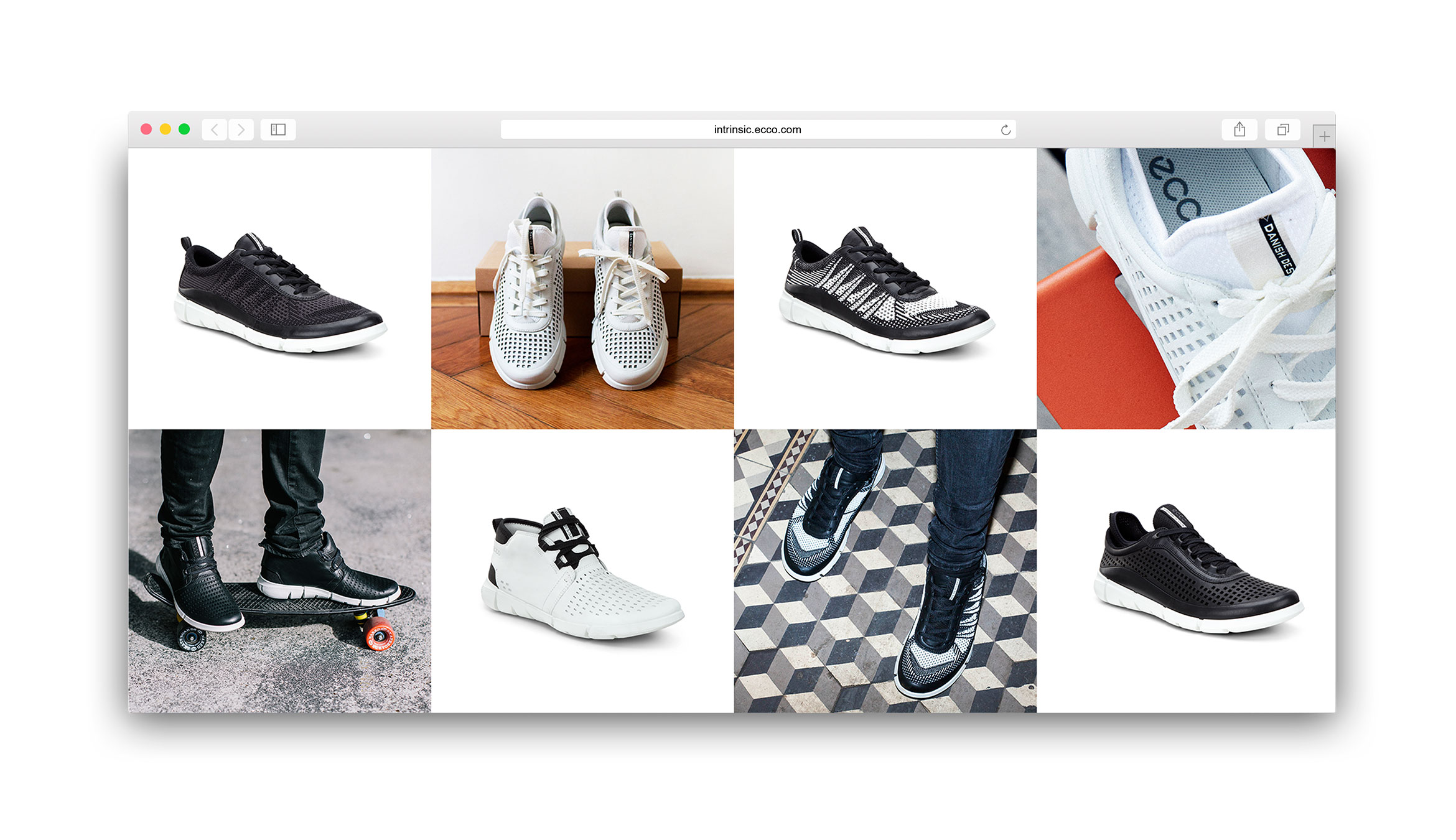 A video the with the designer was also featured on the heropage.
The hashtag "partofmyworld" was pushed throuhout the campaign, inviting people to post pictures with the Intrinsic sneaker as part of their world.